Staff
Our dedicated staff are here to provide support, compassion, and information to help you through your journey of grief and the celebration of your loved one's life.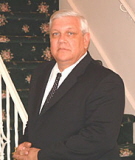 Joseph R. (Joe) Noll
President
Having grown up outside of Buffalo, New York and following a stint in the U.S. Army in the 1970s as a basic combat medic, in 1972 Joe graduated from SUNY Farmingdale's Mortuary Science program. In 1993, Joe purchased the business and moved his family to Rockville Centre. In 2002, along with the help of his family, Joe opened a secondary location in Island Park and is proud to have extended the Macken family.
Joe Noll is a strong believer in the value of continuing education and the refinement of his professional skills, and has been involved in funeral-related organizations since he began his career. He has served as President of the Nassau-Suffolk Funeral Director's Association which represents the vast majority of funeral homes on Long Island. Additionally, Joe is a founding member of the Federal Disaster Mortuary Operational Response Team (DMORT), and has served as Deputy Team Leader and as Administrative Officer for DMORT Region Two, which responds to disasters in New York, New Jersey, Puerto Rico and the Virgin Islands. He is also a member of the New York State Executive Disaster Committee, which responded to the Avianca 052 plane crash, TWA Flight 800, US Air Flight 405, American Flight 587, Colgan Air Flight 3407 (Buffalo).
During the September 11th terrorist attacks on the World Trade Center, Joe and 600 DMORT colleagues worked at the New York City Medical Examiner's Office and at the family assistance center for three months. They assisted with identification, DNA sampling, evidence gathering, family interviews and administrative functions for the return of victims to their families. "We were all very proud to have been able to assist our fellow Americans during this awful time in our Nation's history -I couldn't do it without family support and the people that we work with. When deployed, you have to rely on dedicated staff to conduct business as usual. We are so proud and fortunate to have just that at Macken's."
In addition to his deployment after September 11th, Joe was part of DMORT operations in Louisiana after Hurricane Katrina, and in Joplin, Missouri, after the devastating tornado. Joe's extended experience and expertise in assisting grieving families has most recently been recognized on a national level as he has been named Deputy Commander of DMORT's VIC Team (Victim Identification Center). This specialty team works directly with victims' families collecting antemortem information, dental and radiographic records as well as collecting DNA samples.
Joe takes great pride in being able to extend the skills he has perfected over years of service to the Rockville Center, Island Park and Long Beach communities to a national level, and it is something he truly enjoys.
Macken Mortuary is a family business; Joe is actively involved with its daily operation. His daughter Kristen lives in Charlotte, NC, with her husband Joseph and their three children, Maddox, Kensington and Isabella. Michael, his son, is a graduate of Chaminade High School, and the College of the Holy Cross, in Worcester, Massachusetts. He recently graduated from the American Academy McAllister Institute of Funeral Service, finishing third in his class. Michael pursued his funeral director's license. Lauren recently graduated from Fordham University and is currently a Veterinarian. Jenna attended Mt. Saint Mary College in Newburgh, NY, and studied Business Management and works at the Funeral Home.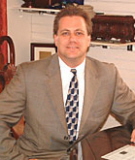 Roger H. Smith
Roger is a graduate of SUNY Farmingdale earning a degree in Mortuary Science. A Licensed Funeral Director since 1985, he has been employed by Macken Mortuary since 1998. Born and raised on Long Island, Roger resides in Smithtown with his wife, Laurie, and their four children. He is the Licensed Manager of the Island Park location.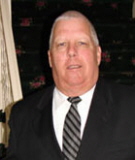 Jack Church
John W. Church, III (Jack) a member of the staff of Macken Mortuary since 1998 is a graduate of SUNY Farmingdale earning a degree in Mortuary Science. He has been licensed by the State of New York as a Funeral Director since 1976. Jack was born in Providence, Rhode Island, raised on Long Island and currently lives in Glen Cove.